You Got Some 'Splainin' To Do
On the current cover of
Knitty,
there is a lovely pair of fingerless gloves. I saw some at
My Sister's Knits
, too, made up from the pattern in
Alterknits
. I fondled them several times because they were beautiful. But I must pose a question.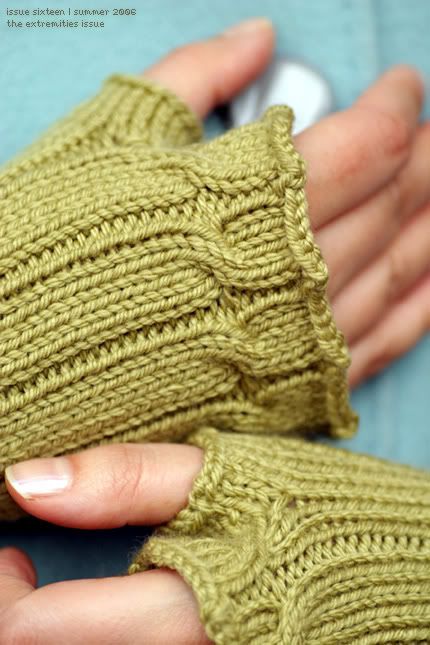 Why? Why wear gloves that have no fingers? I grew up in Manitoba, so you'll have to forgive me for not being able to wrap my mind around this particular article of clothing. Isn't the purpose of gloves (or mittens for that matter) to keep you fingers warm? And if your wrists are cold, can't you just wear long sleeves? Fingerless gloves just seem like an article of clothing where the essentials aren't covered--something like a shirt with the chest cut out or pants with no bum. Are they purely ornamental? Are they for people afraid to knit fingers? I want to know. Can anyone enlighten this Northern girl?